Italy - Trentino-Alto Adige/Südtirol, BZ
2023/02/20 16:53:07
Resciesa sulla neve
Author
nonnocarb
Place
Italy - Trentino-Alto Adige/Südtirol, BZ
Vertical meters
+966 mt (1457 - 2298)
Last update
2023/02/20 17:06:38
Description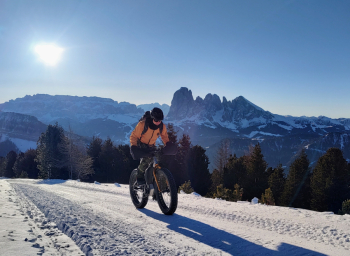 Snow tour not very long but rather challenging, in return with unique views! Perfect and all rideable with e-fatbike or e-bike, with regular fatbike there will be a few sections to push uphill.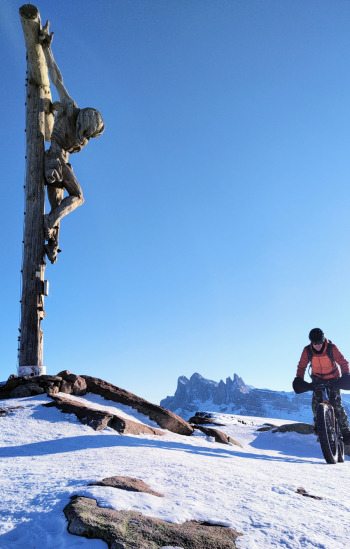 Only to be done with old snow, at least two weeks after the last snowfall, so that the ridge trails are groomed by snowshoers. From the small free parking lot located almost at the bottom of Cuca road, go up on snow on the sledding slope. Please note, going up the sledding slope would be prohibited; it is recommended that you go up and be at the Resciesa hut by 9 a.m. and possibly not on a Sunday, before the lift opens that takes any people with sleds up to the top.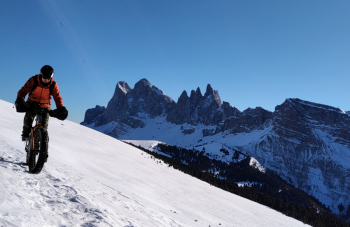 From the Resciesa hut, climb to the beautiful cross with Christ on top, with beautiful views. From here follow the ridge trail (if beaten, if not turn back and follow the beaten road) to the Brogles Fork. From here all downhill on various fun snowy entiers.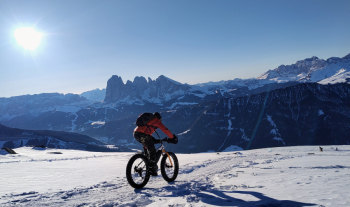 Graph
Nearest Routes
0 Comments